Products
My decorative candles are great to create a nice atmosphere. It is carved by me with inspirational words and magical sparkles. The candles smell SO GOOD! wonderful for any space you light it.
Reviews
Adrianna - June 17, 2021
I love my candles! They have a wonderful fragrance and how they serve as constant reminder to live with intention. It is so special to own something crafted with love and to support the young creators behind them.
Adrianna - June 16, 2021
I love my candles! I love to see and support young entrepreneurs and feel their passion to create! Mia's candles have a wonderful scent and most important for me the words are great reminders to live a beautiful life! I have LOVE, BELIEVE, JOY and just got my summer edition SUNSHINE!
Amy - March 11, 2021
Mia's candles are beautiful and add the perfect ambiance to my art space! I especially love the ones with the inspirational words on them!
Liz Peck - February 16, 2021
Got my candles! Beautiful! I love them❣️❣️❣️
Esther Sassy - February 13, 2021
Awesome candles.
Sharon - February 13, 2021
I am so proud of you Mia It's so beautiful and useful, I already purchase the candle thank you❣️
Ariel Albani - February 13, 2021
Absolutely love Mia's candles! Especially the sparkly ones! Blessings!
Ariel Albani - February 13, 2021
Absolutely love Mia's candles, especially the sparkling ones! Blessings!
etty - January 27, 2021
Bought it for myself and for gifting a friend. Perfect gift for casual meeting or visiting friends. Friend liked it very much and the fragrance is amazing and long lasting.
Hanit - January 25, 2021
Beautiful candles! Love the aroma :-) Will be back for more candles!
My Goals
GOAL: Save up enough money to make lots of packs for homeless people32% of $2000 GOAL
I want this business to save up enough money to make a lot of packs for homeless people and at the same time to have fun and a great experience of learning. I want to sell high quality products that I love and that people will enjoy. I really want to save up enough money to make these packs because I love helping other people. especially the ones in need!
What I've Learned
06/9/2021
Hi Guys! I just got a new horse named Abby! I have ridden her a lot before I started leasing her because she lives at the barn I ride. I am now officially leasing her, I started on May 18th! Thank you guys for supporting me by buying candles and for the kind words. Make Sure to follow my instagram: amazing_things_fun for more updates and info and to get notified when I create a new candle
Me and My Horse Abby                  Click These Words to watch a short video --->Me and Abby Video

03/19/2021
Hey guys I am, so excited and that means you should be too! Spring is tomorrow, so this means new candles will be posted soon! Please click the follow button, so whenever I post a new update, you get notified! :)
02/21/2021
I am doing another raffle! The winner will win a Dragonfly Candle! To enter press the link down below and then write your name in the comments. (The link leads to raffle candle post in Amazing Things insta account) This raffle is for FREE, you do not have to pay to enter!
I will be announcing the winner of the raffle tomorrow at 5 p.m. (Eastern  time) We are only shipping to the U.S. and Canada.
Please follow Amazing Things insta account to get notified when I post new products, new raffles, and other amazing and fun updates!
Link to enter the raffle and/or follow my account. 
https://www.instagram.com/p/CLifO1cgmMw/?igshid=rfg4gflc2vmg
02/13/2021
Here is the video for the raffle winner! (Some updates included) 
Press these words down below to view the video
02/13/2021
This has been such an awesome launch so far! 
Here is another update! press word "update" down below and the video will pop up.
02/13/2021
Hi Guys!
It's raffle time!!! It is completely free and the winner get's this one of a kind, beautiful candle.  To enter please send an email to amazingthingsinfo@icloud.com and leave your name, email and the key word "RAFFLE" in the subject
Today (2/13/2021) I have my launch From 10 am - 3 pm Eastern time. At 3:00 pm Eastern time I will add another update with a video that says the name of the winner!!! If you are choosing to enter, good luck and see you soon!
Peace out!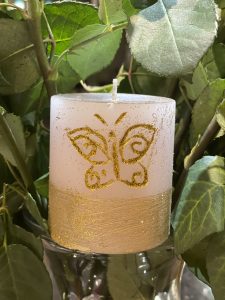 02/12/2021
Hi I'm Mia! almost a week ago I made my first Amazing Things booth! What I learned is to be patient (meaning if I make a booth then I should stay as long as I can to help my business and also to be patient by waiting as long as it takes for me to save up the amount of money I need).
Also, not to be nervous and communicate with my costumers, and learn how to give out change better. I am so excited to watch all the videos so I can launch Amazing Things (My online store).
I am saving up to buy a horse and I know I'm going to have to work hard for it since it costs a lot of money, but at the same time I gotta have fun! I am so excited to get to the launch day and I will keep ya'll posted! Bye for now!
Amazing Things first booth!
Contact
Contact me with any questions about my products!
You might also be interested in: