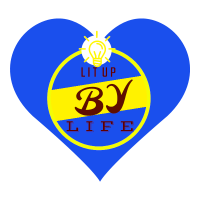 LitUpByLife
Hello! The name is Lucas and my shop is called LitUpByLife I am selling custum-designed empowering animations that are short videos that you can share with your loved ones. For example, i can make an animation that could empower kids to learn affirmations or make a loving birthday card and tell your family and friends how much you love them.
Products
My prouducts are beneficial to you because they make whoever you want, friends or family happy or inspired. Below you will see I have a variety of samples and you will be able to get a prevew of what thet animatins are like, and if you like it! There will be many options like: birthday, I miss you, thank you, and others. Thank you!
Reviews
Catherine Sternberg - March 02, 2021
Lucas is very creative and captured all of my grandaughters' interests in their animated birthday greetings. Both of them loved what he did. And the singing was a bonus! Lucas delivers on time and is a pleasure to do business with.
Catherine Sternberg - January 19, 2021
The animated video that Lucas created for my granddaughter's birthday card was creative and showcased all of the things that she loves. I highly recommend his designs. Feel free to share my order if you like Lucas. Love your goal!
My Goals
GOAL: Buy a new laptop.3% of $800 GOAL
I want to do this because I want to become a entrepreneur and to serve people who can benefit from my creations.
rnMy goal is to buy a laptop for myself and raise money for Earth Rangers - a charity that helps endangered animals.
I'm donating 10% of my profits to: Earth rangers
What I've Learned
Check this space in future for updates from Lucas.
Contact
Contact me with any questions about my products!
You might also be interested in: